About Wood's Plumbing
Wood's Plumbing is your first choice for top-quality plumbing solutions in Tucson and Marana, as well as the surrounding areas.
If you are looking for reliable plumbing companies that are always professional, accurate, and on time, then you have come to the right place. Our plumbing services are unmatched, and we are also proud to be the plumbing company you can always rely on even for last-minute emergencies. We work hard to ensure complete customer satisfaction, so you'll always have someone to call when you need a plumber. If you're ready to learn more, then call us today!
Our Comprehensive Services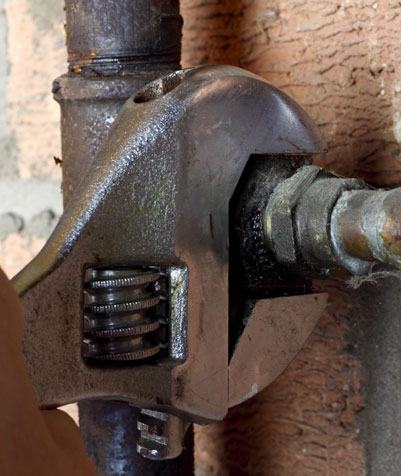 Gas Services
If your gas piping system requires a professional's touch, then Wood's Plumbing can help.
We offer a wide array of essential gas services to residential and commercial customers throughout the Tucson area. We have been serving the community since 1979, so we're ready to provide you with the services you need. Our team will work to ensure that you're never at a loss when it comes to getting fast, safe, and dependable gas services.
How We Work
01
Make an Appointment
If you need a plumber, then you're in luck! We're one of Tucson's top plumbing companies, so get in touch with us today.
02
In-Depth Diagnosis
We assess the situation so we can come up with a solution to fix the problem. Then, we give you an upfront price.
03
We Get the Job Done
If you accept our proposal, then our trucks are fully stocked and ready to complete the job! We work fast, so you can get back to normal as soon as possible.
Satisfied Clients
We only call upon Woods Plumbing for the Plumbing services for our home; the reason being, their communication is excellent and the workmanship is superior…they are honest, and truly a Tucson hometown business that you can trust.
My kitchen sink started leaking so I gave Woods Plumbing a call, I was able to get a same day appointment and they were early for it. Staff were very professional and friendly. I did experience some issues with my leak detector valve not being reset causing my water filter system to stop working after they left, but they were able to send someone else out the next day and fixed it.
It was Sunday, June 5th. Had church with Charley Stanley and headed out about 6AM to do some chores on the acreage. Worked until around noon and came in dirty, hot, and sweaty. Turned the shower on then tried to dial in the right temp. It was stuck. Had to go out & turn off the water to the house. Wife called Wood's Plumbing and they were here within a couple of hours. Yes! On a Sunday! Steve and James took care of the problem and I got my much needed shower. What nice guys these two were. Would love to have them back even without their wrenches.
I contacted the company via their website. Within minutes I was contacted via text message. They offered a same day visit and quote. The gentleman Stephen was at our property an hour earlier than expected. They looked over the project and left stating that we would have a quote soon. Not even an hour later I received it via email. They are fast and professional. Sofar so good.
These guys are the best. Reliable, considerate (wore booties in house) answered all our questions clearly, fixed the awful stench coming out of our sinks, honest, (don't try to sell us more than we need), Burt is great and Jessica very considerate and understanding. Nice people to work with. 4th time we've used them.
A plumber named James came out and gave us a free estament on a new toliet. Gave a great price. Will will have him back.
Very responsive and on time ! Wonderful
Wood's Plumbing is always on time, professional and quite frankly the best plumber I've experienced in this area. They are pleasant to deal with and very accommodating with scheduling. This is not the first time and anytime I have a plumbing problem from installing faucets to installing water softeners to outdoor faucets to gas connections I will be calling Woods.
Love Love Love this company! This is the 3rd water heater we put in 3 separate homes. They also put a water softener in our mobile home. They always they do the job right! Always call before showing up and are on time and professional. They usually have exactly what they need when they show up. Will definitely use for the next water softener installed.
I have used Woods plumbing for years and very satisfied with their level of customer service and professional performance. Bart was here and did a fantastic trip installing a Toto Washlet + toilet.Very happy.
Previous
Next
Latest Blog
Water is a basic need for every household. We use it for drinking, cooking, cleaning, and bathing. However, not all…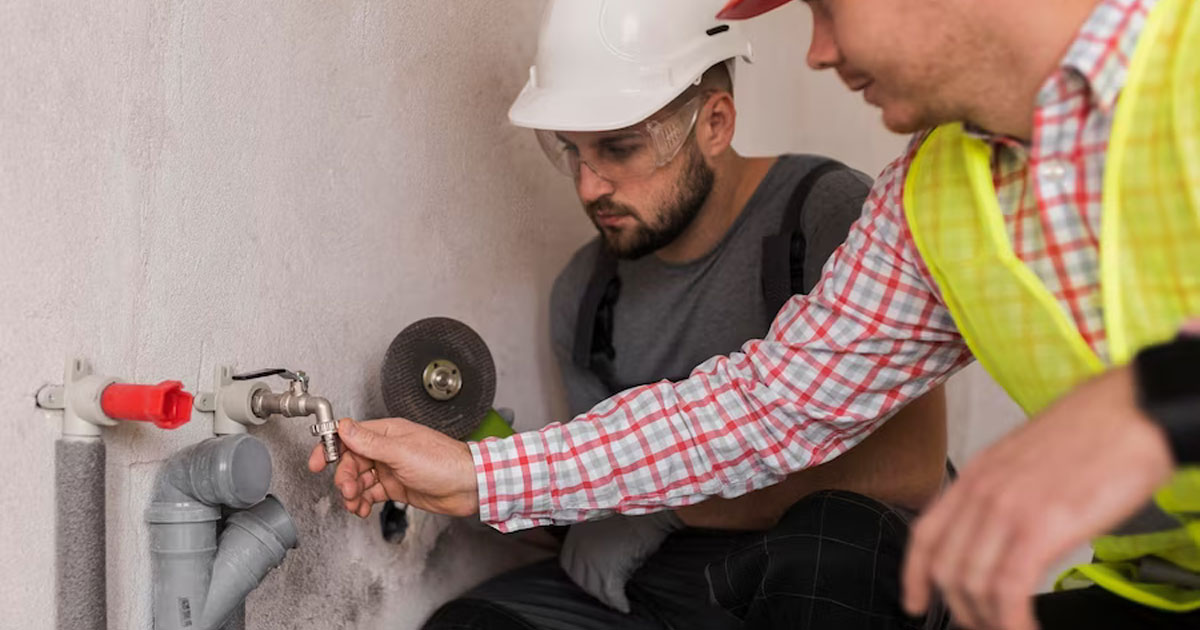 In residential plumbing, sewer lines are instrumental in transporting waste. Innovative Pipeline Technologies (IPT) liners have surfaced as a revolutionary…