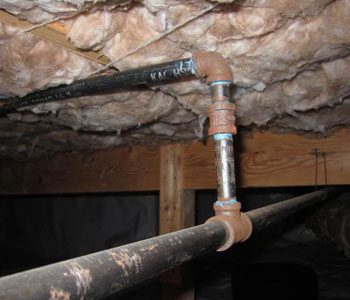 Gas Pipe Testing
Have you recently made updates to your gas piping system? If so, then you need to have your gas pipes tested.
This is essential to ensure the safety of your home and the efficiency of your system. If you are in need of professional gas pipe testing in Tucson, Marana, or the surrounding areas, then Wood's Plumbing can help. Our seasoned contractors are ready to provide you with the services you require!
Why Gas Pipe Testing Is Necessary
There are several reasons why you might need to have your gas pipes tested.
If you've altered your current gas piping system in any way, then testing is a must. If you have recently discovered a gas pipe leak, then testing is necessary for safety reasons. When you have installed a brand-new piping system in a building, you'll need to have it checked out before you can use it. Finally, if a system has been turned off for longer than 180 days, it should be tested.
Our Gas Pipe Testing Services
When you need to test your gas pipes, get in touch with our company.
We will test the pressure of your pipes using an approved test gauge. We can provide testing services for your entire piping system. If any of your current pipes need to be replaced, we can install your new pipes and test them. Our goal is to make sure that your gas piping system continues to work at full capacity, and that your pipes are completely safe for your home.
About Us
In need of a plumbing contractor? Wood's Plumbing has been serving the greater Tucson area for more than 40 years. We offer unmatched service and unbeatable warranties! Our experienced team members can handle all of your plumbing needs. If you're facing a plumbing emergency, then contact us today for an appointment.