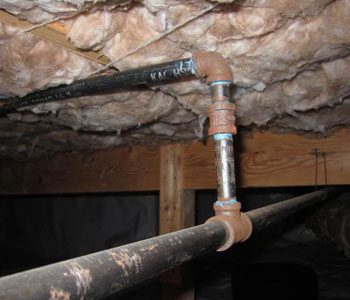 Gas Pipe Testing Service
Have you recently made updates to your gas piping system? If so, you need to have your gas pipelines tested.
This is essential to ensure the safety of your home and the efficiency of your system. If you are in need of a professional gas pipe testing service in Tucson, Marana, or the surrounding areas, Wood's Plumbing can help. Our seasoned contractors are ready to provide you with the services you require!
Why Gas Pipeline Systems Testing Is Necessary
There are several reasons why you might need to have your gas pipes tested.
If you've altered your current gas piping system in any way, then testing is a must. If you have recently discovered a gas leak, testing is necessary for safety reasons. When you have installed a brand-new gas pipeline system in a building, you'll need to have it checked out before you can use it. Finally, if a system has been turned off for longer than 180 days, it should be tested.
Our Gas Pipe Testing Services
When you need to test your gas pipes, get in touch with our company.
We offer gas line pressure testing using an approved test pressure gauge. We also offer required tests for testing the operating pressure for your entire piping system. If any of your current pipes need to be replaced, we can install your new pipes and test them. Our goal is to make sure that your gas piping system continues to work at full capacity, and that your pipes are completely safe for your home.
Gas line pressure testing is an essential testing process when natural gas piping systems are installed or replaced. This process involves evaluating the integrity of pipe materials and joints. It helps safeguard against leaks and failures. With special equipment in place and observing applicable local codes and regulations, it becomes possible to enjoy access to this natural resource safely and reliably.
About Us
In need of a plumbing contractor? Wood's Plumbing has been serving the greater Tucson area for more than 40 years. We offer unmatched service and unbeatable warranties! Our experienced team members can handle all of your plumbing needs. If you're facing a plumbing emergency, contact us today for an appointment.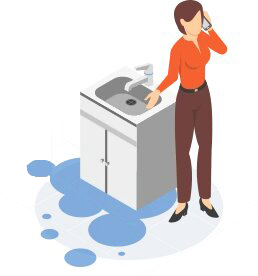 FAQ
How do you know if your gas line is bad?
Some of the common signs that your gas line is bad or that there is a leak include:
You can smell a pungent odor of sulphur or rotten eggs
You can hear a hissing sound near the gas pipeline
There is a dusty cloud near the gas pipeline
You notice bubbles in the water around the pipe
There are dead plants in the areas where the gas pipeline passes
What is the most common indication of a gas leak?
In its unaltered state, natural gas is odorless and colorless. To help with detection of gas leaks in their pipelines, gas companies commonly add chemicals with detectable odors, like the pungent sulphur smell or rotten egg smell, to the piped gas. If you notice a rotten egg smell in the house, it may be an indication of a gas leak. The stronger the smell, the higher the chances of a leak.
What is gas line pressure testing?
By conducting pressure testing, professionals can ensure that the integrity of a gas line is intact. Through this process – which requires the use of certified experts and specialized equipment – extreme pressures are applied to all components in order to eliminate any risk of leaks or explosions within the piping system.