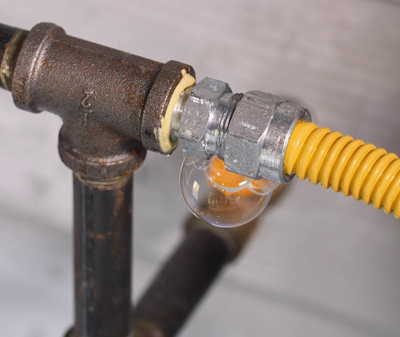 Our Residential Gas Services
If your gas piping system requires a professional's touch, then Wood's Plumbing can help.
We offer a wide array of essential gas services to residential and commercial customers throughout the Tucson area. We have been serving the community since 1979, so we're ready to provide you with the services you need. Our team will work to ensure that you're never at a loss when it comes to getting fast, safe, and dependable gas services.
The gas services we offer to our
customers include:
If you are remodeling your home or installing a new appliance, then you may need to have your gas line relocated. Our professionals have the training and experience needed to do this safely, and we'll test your gas line so that it continues to work properly.
If one of your gas pipes leaks, are you responsible for repairing it? If the pipe is located before your gas meter, then the answer is yes. Gas leaks are extremely dangerous, so it's important to act quickly. Our team will find the source of the leak and repair or replace your pipe.
Do you need to install new gas pipes in your home? Whether you've just moved into a new house or you need to update your piping system, our experts can help. We will provide you with the safe and professional installation you need to ensure that your pipes remain safe to use.
When you need to have your gas pipes tested, it's important to work with a qualified professional. We can test all of your pipes to see if they're working as they should be. If any of your pipes is worn out or leaking, then we will replace them with brand-new ones.
Get in touch with our team today!
"*" indicates required fields