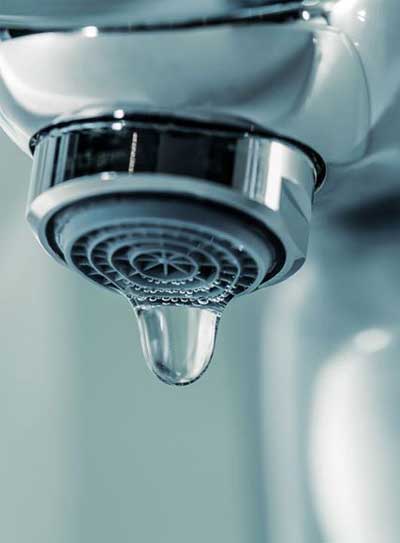 Water Leak Detection | Gas Leak Detection
Most homeowners associate plumbing leaks with leaking water pipes, or water lines bursting and flooding.
Some leaks are harder to spot, but finding even small leaks is necessary in order to avoid the potential damage that leaking pipes can cause. If you have a gas leak or water leak on your property, contact our team of leak detection specialists at Wood's Plumbing. We will visit the site and use state of the art equipment to locate the source of the leak and contain it.
Are you in need of help with your home plumbing? Whatever your water or gas leak issue may be, our plumbing team has the tools, talent, and technology necessary to promptly rectify the problem. We're here to ensure that you can always get the help you need, and you'll always have someone to call in a crisis. Don't hesitate to get in touch with us today!
Complete Water System Repiping
While complete repipeing may not be cheap, it's still less expensive than having to deal with a burst pipe.
When you have a burst pipe, you may have to pay for drywall replacement, new carpeting or wood flooring, and even mold and mildew treatments. Repiping can help save money and avert any risks associated with pipe bursts.
For example, when you have a burst pipe, you may have to pay for drywall replacement, new carpeting or wood flooring, and even mold and mildew treatments. In other words, repiping is the preferable option!
Contact the professionals at Wood's Plumbing today so we can evaluate the condition of the pipes in your home. Our highly skilled professionals will recommend the best course of action for you. You'll always be in safe hands when you work with our team! If you have any questions, give us a call today!
Finding Leaks Throughout
Your Home or Business
Kitchen
Bath
Shower valves
Water filters
Reverse osmosis systems
Water softeners
Let us find the leaks in your plumbing system
and repair them before they

become serious and expensive to fix.
Water Leak Indicators
High water bill
Sound of water running through pipes

when water is not being used

Running toilets
Dripping faucets
Musty odors from floors or walls
Soft spots on walls
Warm areas or moist areas on floors
Mildew
Unusually moist or wet areas in the yard
Got a Gas Leak? Call Our Experienced Technicians!
You can trust our experienced team of technicians in the Tucson area to respond promptly, so you'll never be kept waiting. We'll also locate and fix the problem with as little damage to your property as possible. We have high quality leak detectors and electronic leak detection equipment that locate leaks in your plumbing system. If you'd like to learn more about our services, call (520) 682-2233 to get started!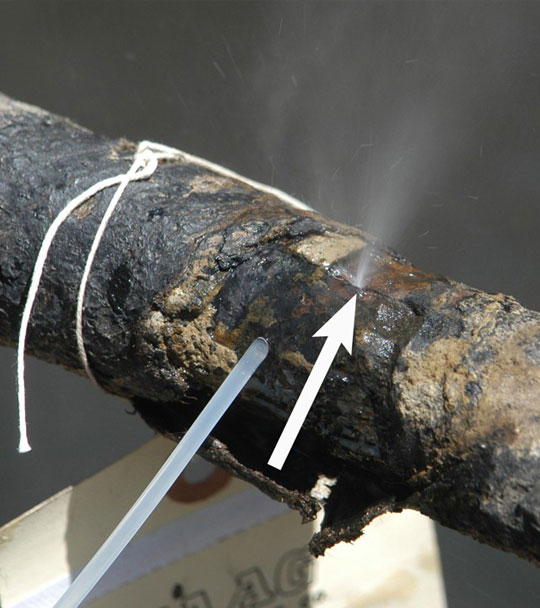 Signs of Gas Leaks
If you experience any of these indications of the presence of gas, then you are in danger. Before you do anything else, turn off the gas at the meter immediately and then call the gas company or any other professional. Gas can be extremely dangerous, so it's important to act quickly. Be sure to get all people and pets out of the home as quickly as possible if you notice any of the following signs:
Excessively high gas bill
Brown or dead spaces in the lawn or garden areas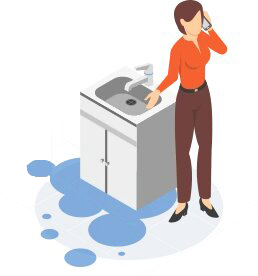 Choose Wood's Plumbing Leak Detection Services
In some cases, plumbing and leakage detection companies persuade home and business owners to re-pipe their property. Repiping is not simple, and it's an expensive project. Our dedicated technicians at Wood's Plumbing do not suggest repiping until they are sure that the leakage cannot be contained. They will help detect the leak and manage it. This ensures that our customers do not spend unnecessarily on unwanted services.
When you choose Wood's Plumbing, you can rest assured that we have your best interests at heart. We believe in transparency and provide accurate pricing for our services so that our customers know what to expect. We have more than 40 years of experience in the field of plumbing repairs and maintenance.