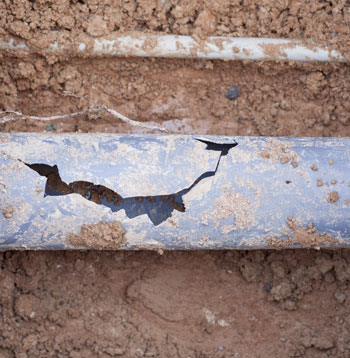 Comprehensive Sewer Repair
Professional Help for Sewer Problems
One of the worst issues a property owner can encounter is a sewer problem. However, you shouldn't try to tackle sewer problems on your own. Thus, when you suspect you have a sewer issue, it's time to call a professional. Of course, it isn't always easy to find the right company. Whether you suspect you may need a sewer repair or are looking for maintenance or inspection services, Wood's Plumbing is your local resource. We're here to provide the fast, professional, and accurate sewer services you require. In order to better serve our customers, we are located in Tucson, AZ.
Sewer Ejection Products and Services
Dual pump systems cycle between the two pumps, keeping one of them as a reserve pump in case the other stops functioning. As you might guess, of course, single pump systems come with just one pump.
All pumps have either a check valve or one-way valve attached. This allows sewage to be pumped out of the holding tank. When the pump stops operating, however, the check valve does not allow the residue in the line to drain back into the tank. The best type of check valve is a ball valve.
If any of the floats or check valves in a system goes bad, then they can cause damage to—or even totally burn out—the pump. So, when you need professional sewer repair, please keep us in mind. We have a lot of experience in the maintenance and repair of ejector pump systems, so we're ready and able to serve your needs. If you have any questions, then we'll be happy to answer them for you!
Types of Ejector Pumps
Grinder pumps – like a garbage disposal on steroids
Standard pumps – no grinder capability
Sump pumps – for pumping water only
Types of Ejector Pumps
Grinder Pumps
A grinder pump will grind up almost anything to a liquid, and then pump it out of the holding tank. Grinder pumps are more expensive than standard ejector pumps, but they are also a better option. They are also highly efficient.
Standard Pumps
A standard ejector pump does not have a grinder capability. Without the grinder action, just about anything can plug the impellers on the pump. These are less expensive than grinder pumps, but they also tend to have more problems and require more servicing.
Sump Pumps
A sump pump should not be confused with a sewer ejector pump. Sump pumps are for pumping water only, and—as everyone knows—not all sewage is liquid. This, of course, makes it a less popular option.
Sewer Inspections via Camera
Clogs can be a symptom of bigger problems with your pipes, so it's important to diagnose what those issues might be. We have dependable electronic inspection equipment that allows us to see inside sewer piping, detect the problem and location, and finally come up with a plan to fix the problem.
Sewer Leak Indicators
Chronic backup of the sewer system
Musty odors coming from either floors or walls near drains
Mildew near drains
Sewer odor
Unusually moist or wet areas in the yard
Exceptionally healthy plants (plants love nutrients found in sewage)